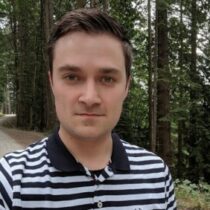 Alex Killby is a Information Technology Professional living in Ottawa, Canada. He is a member of the Project Management Institute's Ottawa Valley Outouais chapter, and certified CAPM. He is an alumnus of Western, Fanshawe, and Algonquin. Alex previously led the customer support team at Scouts Canada, and created lifetime memories for thousands at KISC, and now applies technology to the sport of Figure Skating at Skate Canada.
Alex is a BP Fellow, a recipient of the Queen Elizabeth II Diamond Jubilee Medal, and is a Gold-Level recipient of the Duke of Edinburgh's award. He actively volunteers with the World Scout Foundation, as a LORAN Assessor, and as a Condominium Director. Alex is Private in the Canadian Army (Reserve Force).
Alex is interested in how information shapes the world, how businesses can innovate while using resources wisely, how great things get done, how to leave the world a better place, and in learning as much as possible from new and interesting people.
Languages:
English (Native)
Korean (Beginner)
Causes I Support: